!-onMouseover Link CSS Script-© Dynamic Drive (www.dynamicdrive.com). For full source code, installation instructions, 100's more DHTML scripts, and Terms Of Use, visit dynamicdrive.com-->



Banner Exchange Link-back: http://midiminded.tripod.com
MIDI-Minded Marina's
Jukebox
C'mon in! I'm just filling up the jukebox, but you're more
than welcome to check out what's available.
MIDI-Minded Marina's Jukebox is strictly a labor of love.
I've collected some Pop/Rock, Country, Holiday, even Classical
MIDI files to enjoy and, of course, lotsa old-time Rock n' Roll.


You definitely won't find every MIDI you're looking for but
what you will find is the best sequenced rendition I've come across!


However you found your way here, I'm glad you did!
Please come back often. I'll be adding new songs weekly.
All you have to do is follow the music 'cause
"I Got The Music In Me"
"I Got The Music In Me"
"Drop a coin right into the slot -
Listen to something from pop/rock to Bach!"

Got a Special Request? Leave it in my guest book.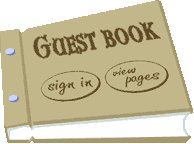 Free download. Try

for great listening!


---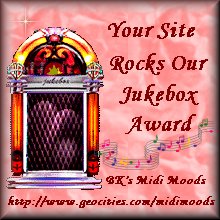 Wow! My first award. What a surprise! I'm all smiles and teary-eyed.
Thanks Bill and Karen ... You've definitely made my day.
---
Can't Find What You're Looking For?
Okay. Don't give up.
Try ...

---
NO infringement is implied or intented against ANY copyright.

"MIDI-Minded Marina's Jukebox" is a non-profit website intending to provide access to midi files free of charge, in accordance with existing Copyright Law.
It is our intent to remain fully in Compliance with Copyright Law!
.